Fuck Off Unicorn Photo Series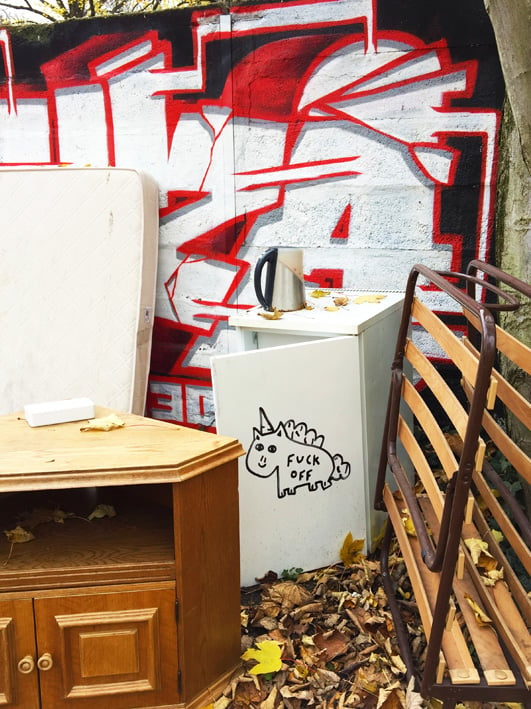 Here is a photo series of the unicorn in it's natural habitat.
3 photos taken at different times..
1 : Unstained Mattress Photo
2 : Kettle on Fridge Photo
3 : Unwanted Wooden Cabinet Photo
Unicorn street art photographs taken in the beautiful area of Neukölln Berlin where trash and dirt is part of daily life.
Size : A4 x 200 mm x 300 mm
Size : A3 x 300 mm x 400 mm
Orientation: Landscape Photo 1
Orientation: Portrait. Photo 2 and 3
Paper : Paper : 250gsm Quality Textured paper, stamped with a roydraws original stamp.
All photographs are packed flat and wrapped in personalised acid free paper.