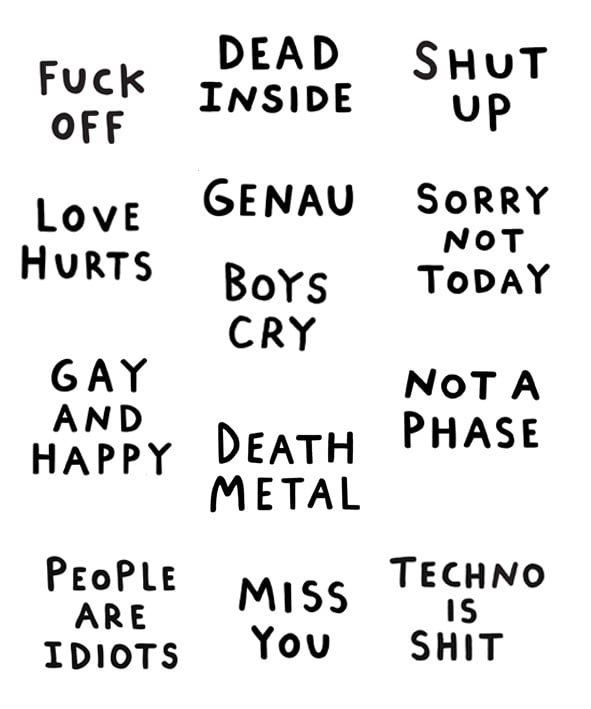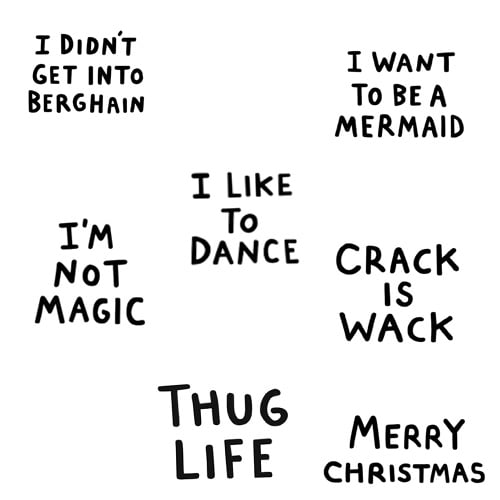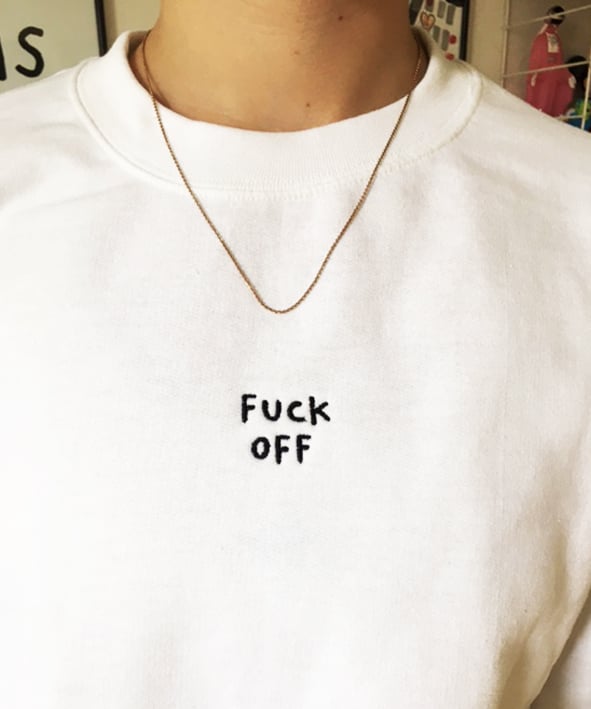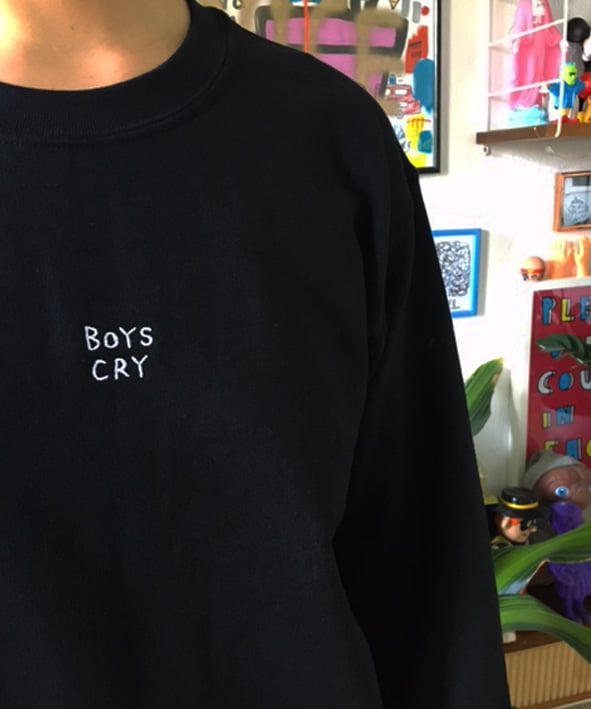 Custom Designed Word Sweatshirt.
Words embroidered in Roys Handwrighting
Choose from the drop down menu what word design you would like.
PLEASE MESSAGE AT CHECK OUT WITH COLOUR OF TEE, COLOUR OF THREAD AND SIZE OF SWEATSHIRT.
The embroidered placement is middle of tee.
Words you can choose from.
Fuck Off
Love Hurts
Boys Cry
Gay And Happy
Death Metal
Dead Inside
Shut Up
People Are Idiots
Sorry Not Today
Not A Phase
Techno is Shit
Miss You
Genau
Thug Life
Crack is Wack
Im Not Magic
I Like To Dance
I didnt get into Berghain
I Want to be a Mermaid
Merry Christmas
One word per Sweatshirt.
Colour Sweatshirts Available.
Black
White
Light Pink
Threads, Black, White, Red, Neon Yellow, Bright Pink, Dark Purple, Dark Pink.
Sweatshirts are made from 50% Cotton 50% Polyester which has been pre-shrunk.

Embroidered Words Made with 100% cotton thread.
A local independent embroidering company in Berlin will make your T-shirt so please allow for 2 weeks production time.
Sizes available are In cm
Small - Width 51 Length 69
Medium - Width 56 Length 71
Large - Width 61 Length 74
Extra Large - Width 66 Length 76
All clothing is unisex and Classic fit
Custom sweatshirts are non refundable and you can not exchange due to them being custom orders.
If you have any more questions about the T-shirt please email us and we will be happy to help.

Sweatshirts are subject to availability.
Please Note - Custom Sweatshirts are non refundable or exchangable due to the fact they are customs.